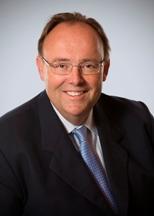 Wellesley, Massachusetts
EDUCATION: Boston College (A.B. 1970); Boston College Law School (J.D. 1973).
LEGAL EXPERIENCE: Robert H. Flynn has experience at the following firms: Flynn Law Firm, P.C., 2002 – present, Principal; Daly Cavanaugh & Flynn LLP, 2002, Partner; Fay, Flynn & Fay, P.C., 1982 – 2002, Partner; Hale, Sanderson, Byrnes & Morton, 1973 – 1982, Associate and Partner. Mr. Flynn has experience in commercial, employment, contract, environmental, lease and real estate disputes; insurance and insurance coverage disputes; tort, negligence, product liability and construction accidents; legal, accounting, engineering, nursing home and assisted living negligence and neglect; medical and dental malpractice; D & O disputes concerning architects, engineers, insurance and real estate brokers, transportation, aviation and maritime disputes.
OTHER PROFESSIONAL EXPERIENCE AND ASSOCIATIONS:  Mr. Flynn is a member of the American Bar Association, the Massachusetts Bar Association, the Norfolk Bar Association, the Metro-West Bar Association, the Massachusetts Academy of Trial Attorneys, and the American Association for Justice. During his many years representing insurers and self-insurers, Mr. Flynn was Chair of two Defense Research Institute committees, one on Transportation and one on Railroads, a former Chair of the American Bar Association's TIPS Committee on the Economics of the Practice of Law, and a TIPS Liaison for the ABA Task Force on Reduction of Cost, Delay and Expense in Litigation. He is a past member of the International Association of Defense Counsel, the Professional Liability Underwriting Society, the Adjusters Roundtable of Boston, Inc., the Transportation Lawyers Association, and the Massachusetts Defense Lawyers Association. He serves on the board of the Northeast Accessible Golf Association. Mr. Flynn is the host of "Talking about the Law," a weekly radio show on WCRN 830 AM.