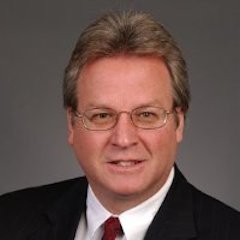 Framingham / Boston, Massachusetts
EDUCATION: Boston University School of Law, 1983, J.D., magna cum laude; Williams College, B.A. in Political Science and English, 1980
LEGAL EXPERIENCE: Attorney Langella began his exclusive DR practice in 2015 after a career that included twenty-six years as a trial attorney at two prominent Boston law firms, four years as General Counsel at a publicly traded medical device company and two years as Chief of the Business, Technology & Economic Development Division at the Massachusetts Attorney General's Office. Over the years, Mr. Langella has litigated, mediated and/or arbitrated hundreds of disputes throughout the United States, as well as internationally.
From April of 2013 through June of 2015, Mr. Langella was Chief of the Business Technology & Economic Development Division at the Office of the Attorney General. There he advised the Massachusetts Attorney General from the perspective of the business community on a host of legal and policy matters that affect business activity and the economy and made recommendations relative to the impact of state laws and regulations on businesses in an effort to balance the intended policy objectives against the unintended business consequences.
From 1992 through March of 2013, Attorney Langella was a member/trial attorney at Mintz Levin Cohn Ferris Glovsky and Popeo, P.C. While at Mintz, Mr. Langella focused on complex commercial cases, such a partnership/shareholder disputes, fraud and misrepresentation actions, breach of contract/breach of fiduciary duty claims, and failed business transactions.
From 1988 to 1992, Attorney Langella served as General Counsel at Healthco International, Inc., a Boston publicly traded medical device company with annual revenues of over $450M+ and 3,000+ employees. At Healthco, he was responsible for all domestic litigation, real estate leases and transactions, vendor contracts, employee claims and issues, insurance claims and policies, company trademarks, and acquisitions.
From 1983 to 1988, Attorney Langella was an Associate at Goodwin, Procter & Hoar where he gained substantial experience in the defense of product liability claims and commercial litigation matters on local and national levels. He managed hundreds of cases dealing with complex and evolving legal issues for clients such as Eli Lilly, B.F. Goodrich, Union Carbide, and W.R. Grace.
With a unique background that includes private, government and in-house counsel experience, Mr. Langella tries to quickly identify the key factual, legal, and emotional issues that form the basis of the parties' conflict, and then utilizes a combination of facilitative and evaluative mediation techniques, depending on the needs of the parties.
AREAS OF SPECIALTY:
Business Dissolution
Commercial/Business
Consumer Fraud
Contract Disputes
Family Businesses
Franchise
Mergers & Acquisitions
Partnerships
Real Estate
Shareholder Disputes
Unfair Competition
Venture Capital