Printable PDF of Attorney Jerome's bio.
Boston / Salem, Massachusetts
EDUCATION: New England Law, Boston, Massachusetts (magna cum laude 1980); Assumption College, Worcester, Massachusetts (1972).
LEGAL EXPERIENCE: Attorney Brian R. Jerome, Founder and CEO of Massachusetts Dispute Resolution Services, was born in Bridgeport, Connecticut. Mr. Jerome worked as an attorney at Parker, Coulter, Daley and White in Boston and later was in private practice with other associates focusing on matters of civil litigation and trial, representing both plaintiffs and defendants.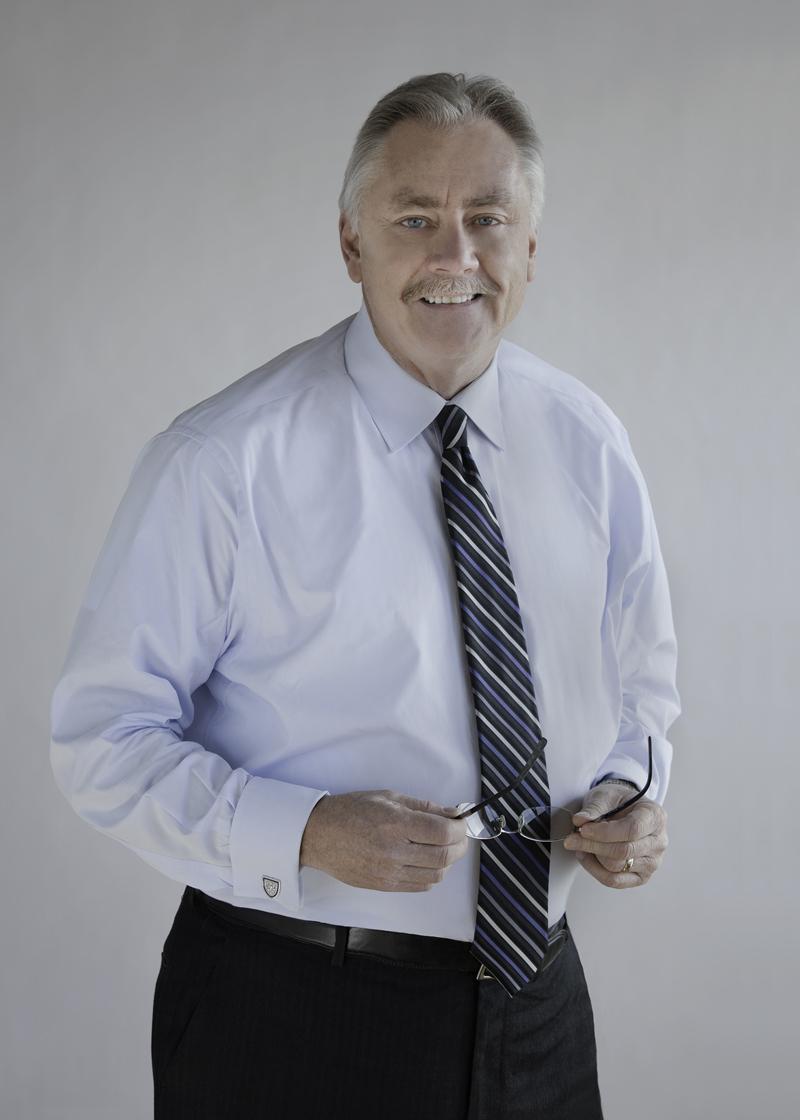 In 1991 Attorney Jerome founded Massachusetts Dispute Resolution Services (MDRS), one of the first full service DR firms in Massachusetts, now with a professional panel of over 30 neutrals, including retired justices and attorneys, that provides out of court mediation and arbitration services to private individuals, attorneys, business and the insurance community.
Since 1991 Attorney Jerome has served exclusively as a mediator and arbitrator and has handled over 12,000 cases involving a wide array of subject matter, including civil litigation, personal injury law, wrongful death, automobile and UM cases, medical and legal malpractice, construction, property, first party property and casualty reference hearings, products liability, premises, real estate, government, business, commercial, employment, sexual abuse, probate and complex multi party litigation.
OTHER PROFESSIONAL EXPERIENCE AND ASSOCIATIONS: Brian is a member of the Massachusetts Bar Association (MBA), and is serving his second year as the founder and Chair of its DR Section.  He also serves as a court-approved conciliator in Massachusetts Courts.  Brian is on the Board of Directors of the Essex County Bar Association (ECBA), and is a founding Massachusetts member of the National Academy of Distinguished Neutrals (NADN).  He is a member of both the American Bar Association (ABA), as well as the New England Chapter of the Association for Conflict Resolution (NEACR).  Brian lives with his family in the beautiful coastal New England town of Marblehead, Massachusetts.
Printable PDF of Attorney Jerome's bio.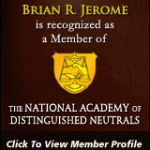 AREAS OF SPECIALTY:
ADA Disability
Admiralty
Agricultural
Anti-Trust
Aviation
Banking & Finance
Business Disputes
Business Dissolution
Civil Litigation
Civil Rights
Class Actions
Complex/Commercial Disputes
Community Associations
Complex Disputes
Condominiums
Construction
Consumer Fraud
Contract Disputes
Debt Collections
Discrimination
EEOC
Education
Elder Abuse
Eminent Domain
Employment
Engineering
Entertainment Sector
Environmental
Family Businesses
Foreclosure
Franchise
General Liability
Health Care
Industrial
Insurance
Intellectual Property
Labor/Unions
Land Use/Planning
Landlord/Tenant
Legal Malpractice
Lemon Law
LGBTQIA
Libel & Slander
Local Government/Municipalities
Media & Communications
Medical Devices
Medical Malpractice
Mergers & Acquisitions
Mortgage Foreclosure
Natural Disasters
Non-profit Organizations
Nursing Homes
Partnerships
Personal Injury
Pharmaceuticals
Police
Probate
Product Liability & Manufacturer Defects
Professional Fees
Professional Liability
Professional Malpractice
Professional Negligence
Property Damage
Railroad & Trucking
Real Estate
Religious Institutions
Securities
Sexual Harassment
Shareholder Disputes
Slip and Fall
Snow and Ice
Software
Sports
Subrogation
Title Disputes
Torts
Transportation
Traumatic Brain Injuries
Trusts/Estates
Unfair Competition
Uninsured & Underinsured Motor Vehicle
Utilities
Workers' Compensation
Wrongful Death
Attorney Jerome frequently mediates and arbitrates cases in Connecticut, Maine, New Hampshire, New Jersey, New York, Rhode Island, and Vermont. Travel Fees apply. Please inquire to caseadmin@mdrs.com for further information.
Email Attorney Jerome at bjerome@mdrs.com.