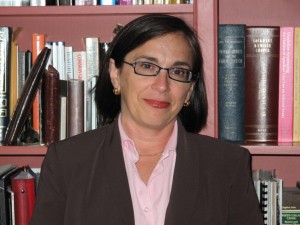 Salem, Massachusetts
EDUCATION: Berkeley School of Law, University of California  (J.D., 1982); Harvard/Radcliffe College (B.A., cum laude, Engineering and Applied Science, 1978).
LEGAL EXPERIENCE: Jeanne M. Kempthorne has a wide range of legal experience, beginning her career as an attorney working with a diverse business litigation practice, including securities, environmental, and commercial cases with a special interest in media-related litigation. She went on to work in the United States Attorney's Office as an Assistant U.S. Attorney, first in the Major Crime Unit and then the Economic Crimes Unit. She was appointed Deputy Chief of Economic Crimes, and then Chief of the Public Corruption Unit, and she has special expertise in computer, intellectual property, and trade secret prosecution. She was appointed to the State Ethics Commission for a five-year term in 2005 where she was charged with civil enforcement of the state conflict of interest laws applicable to municipal, county, and state employees, as well as those who do business with state, county, and local governmental entities. In 2013, she founded the Good Neighbor Mediation Project, a public service initiative to promote domestic harmony among co-habitants and neighbors through facilitation of dialogue and mediation of disputes.
OTHER PROFESSIONAL EXPERIENCE AND ASSOCIATIONS: Jeanne has been selected for inclusion in Super Lawyers each year since 2013 by Thomson Reuters. Super Lawyers is a rating system for attorneys which uses a rigorous and discerning selection process, including peer nominations, evaluations of professional achievement and third-party research, to ultimately choose only the most exceptional attorneys to receive the honor. She was recipient of the "Top Women of Law" award from Massachusetts Lawyers Weekly in 2012. Member of the Massachusetts Bar Association and the Essex County Bar Association. Certified mediator; member of Essex County Superior Court conciliation panel. Appointed Special Master in federal district court, assigned to resolve discovery disputes in complex civil litigation. Appellate and post-conviction practice in state and federal courts. Member of CPCS Post-Conviction, First Circuit CJA, and U.S. District Court CJA habeas panels. Member of the National Association of Criminal Defense Lawyers, Massachusetts Association of Criminal Defense Lawyers, Massachusetts Association of Court-Appointed Attorneys.
AREAS OF SPECIALTY:
Business
Commercial
Intellectual Property
Land Use
Neighbor Disputes
Personal Injury
Real Estate
Learn more about Jeanne Kempthorne at the Good Neighbor Mediation Project, or click here to read about her experience and the services she can provide.