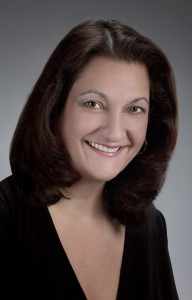 Meet Sheri Wilson, Director of Marketing and Operations.
One part entrepreneur, one part business strategist, one part marketer, one part how-does-she-do-all-that?, Sheri's passion for DR has helped innovate an entire local industry.
Sheri joined the MDRS team in 2011 and enjoys making work more efficient, effective, and fun.  She is directly responsible for our Client and Case Management, Marketing, Advertising, Communications, Strategic Direction and Business Development, Operations, Human Resources, Multi-office Management, and much more.  Hailing from some of the region's top medical instrumentation, hardware, and software firms, Sheri shares outstanding insight and the ability to help shape our vision and take it from brainstorming to deliverables, with our clients' comfort and needs at the forefront of her every decision.
With an interesting career start at the early age of 9 in her family's restaurants, Sheri's lifelong business exposure has resulted in an incredible breadth of practice.  She brings a strong and interesting mix of skills to the table which include a fascinating ability to predict industry trends and savvy strategic competence.  As you might imagine, we always have her working on ways to help improve the process of resolving your dispute when you call MDRS for assistance.
Sheri exemplifies her commitment to the field of Dispute Resolution in many ways, including her work as the multi-year sole non-attorney appointment to the DR Section Council of the Massachusetts Bar Association where she was responsible for internal and external communications.  Sheri was honored, as well, with Massachusetts Lawyers Weekly's 2015 Excellence in Operations Award.
Sheri lives in Georgetown on the North Shore with her family, where she, her wife Larainne, and their six children (who range in age from 29 to 6-year-old twins!) can often be found at the soccer fields, scouting, and not sleeping.
Do you have any questions about MDRS?  Is there anything we can do to help you consider your case for, or improve your experience with, a settlement event?  Process questions and feedback welcomed!  We invite you to take a moment to call Sheri at 800.536.5520.  She'll give you the help you need, and we're sure you will hang up the phone smiling and with your questions well-addressed.  Email Sheri at swilson@mdrs.com